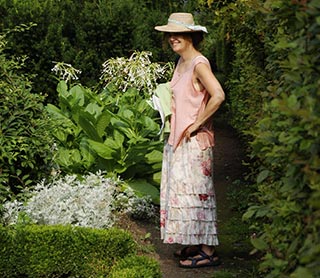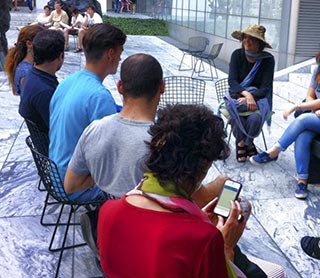 Quando
Venerdì 25 Maggio 2018
dalle ore 9.00 alle ore 9.45 e dalle ore 12.00 alle ore 13.00
RAGAZZI CHE CADONO GIU' DAL CIELO
Lettura animata in inglese per bambini e ragazzi

Venite a disegnare con noi ed ad ascoltare le storie di Icaro e Fetone, due ragazzi birbi della mitologia greco, che sono anche dipinti nell'estrosa volta pinta dove leggeremo.
Humanities Spring Kids organizza settimane residenziali di full-immersion English per ragazzi dai 7 ai 14 anni in una ex-scuola nelle colline intorno ad Assisi. HS Kids crede che uno non è mai troppo piccolo per fare esperienze culturali e che l'apprendimento di una lingua è un viaggio di apertura e di scoperta di se stessi e del mondo. Condivide con BIRBA l'importanze del libro per i nostri figli e ogni bambino e ragazzo HS Kids crea e cuce un suo diario individuale dove ogni sera descrive le sue esperienze ed emozioni del giorno ― in inglese, naturalmente, e questo spesso è liberatorio.
Scopri di più: http://humanitiesspring.com/it/hs-kids/
BOYS FALLING DOWN FROM THE SKY
Interactive Storytelling and Sketching Workshop (Inglese)

Come sketch with us and hear stories about Icarus and Phaethon, two mischievous children from Greek mythology, in the whimsical (Renaissance) Volta Pinta in the Piazza del Commune.
Humanities Spring Kids
organises weekly residential full-immersion English summer courses for children from 7 to 14 in an old schoolhouse in the hills outside Assisi. HS Kids believes that no one is very too small to learn from and delight in culture and that leaning a foreign language helps children to become more open and to discover both themselves and the world. HS Kids shares BIRBA's believe in the importance of books for children and every boy and girl creates and sews an individual diary in which they record their experiences and thoughts every evening in English, of course! Humanities Spring also organises courses in art history, classics, and archaeology for children from 13 to 18 years old in Assisi and in Rome.
Find out more:
http://humanitiesspring.com/hs-kids/